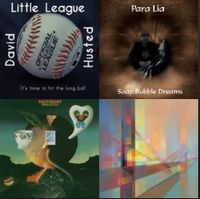 Spotify "officially" released my latest song creation called "Little League". There was a glitch during the distribution phase that took two extra weeks to resolve. Oh well. Here it is now. The song is provided below along with some other songs that caught my ear this week. The playlist is a mix of mostly super well known artists but also a smattering of artists who are less well known. 
Here is a link to the playlist:  Spotify Playlist
During my musical journeying I have personally interacted with many DIY artists on Soundcloud and others who I am just good friends with. Some of them I feature here on this particular playlist along with the superstars. These folks have supported my music and encouraged me along the way. This makes them all Superstars in my book. Enjoy your weekend and take care of one another! 
Dave