"Darkness cannot drive out darkness; only light can do that. Hate cannot drive out hate; only love can do that."
Martin Luther King Jr.
This was a rapid sketch of MLK I made back in 2012. I believe I may have later used it in a song video I created called "It Takes One Drop".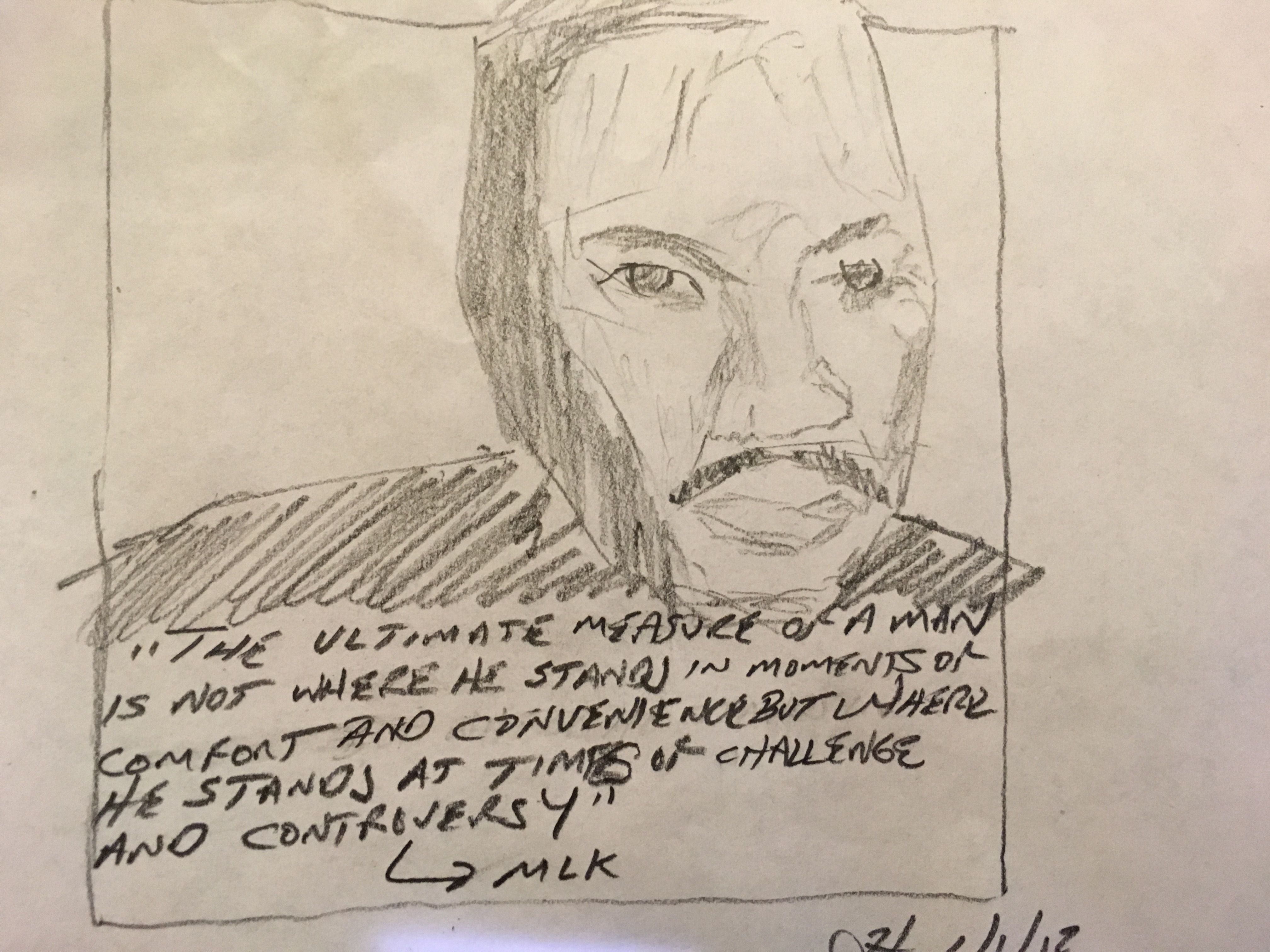 I have included the song here as a podcast and also provided the video here for your viewing pleasure: 
It Takes One Drop