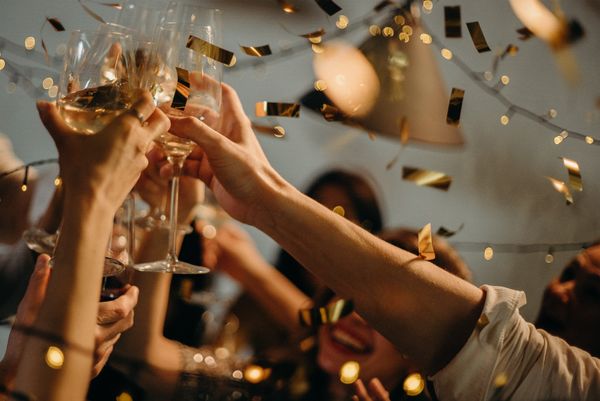 Time for a ticker tape parade! 
My album "Your Corners Curve Like Lemonade" has been released for digital distribution and is now delivered to iTunes, Apple Music, Spotify, Pandora, YouTube, Amazon, and many more.
I am planning to perform a happy dance on my deck this afternoon while at the SAME TIME cracking open and sipping a fine craft beer without spilling a drop. I will probably go with the Haw River St. Benedict's Breakfast Spiced Cocunut & Coffee Dubbel.
Caution: This requires multi-tasking and may be dangerous so keep me in your thoughts and prayers. Feel free to join me dancing as I pat myself on the back : )
All the Best to you and your families and have a wonderful Labor Day Weekend; 

Dave