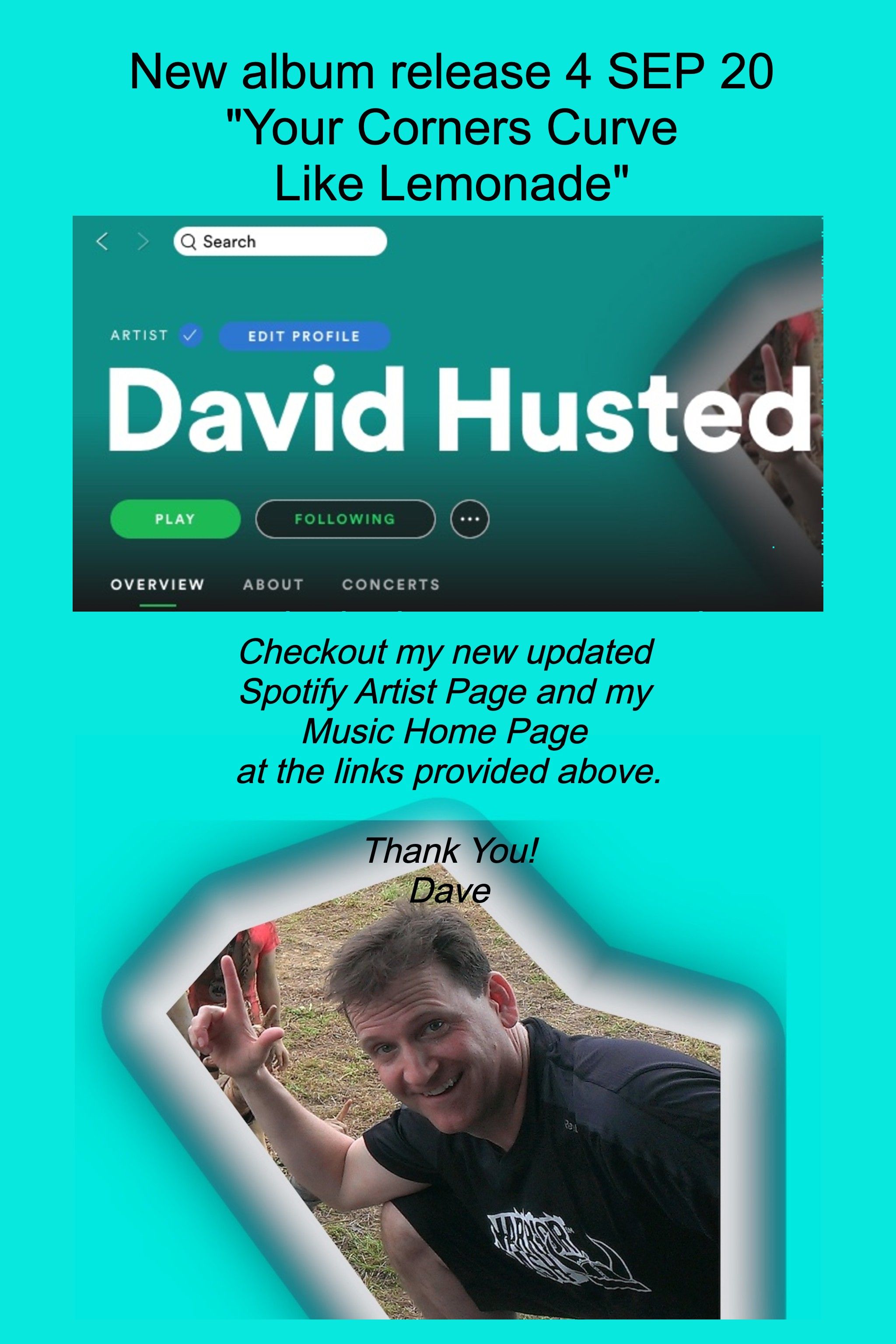 Dear Friends and Family,  
My new album is scheduled to be released for streaming on 4 SEP 20!  You can get an early release of the album at my Bandcamp Site (link provided below). Make sure you use promo code "lemonade"  
Music Critics are Raving:  "Wow.... It's just fantastic!  It reminds me of corners that curve and have the wondrous taste of lemonade suns and blue smoke horizons!"  
Get all the details at any of my music links below:  
---
Bandcamp Album Pre-Release Page:  
https://davidhusted.bandcamp.com/album/your-corners-curve-like-lemonade  
---
Music Home Page:  
davidhusted.com  
---
Spotify Artist Page:  
https://open.spotify.com/artist/526lHWi9N1QPAcy3cEkhye  
---
Youtube Channel:  
https://www.youtube.com/channel/UCoY7Kh-Ok7KMue0NnNBRRjQ  
---
Thank You So Much for your generous and kind support!  I appreciate!  
Dave